I was very excited to create an officially licensed Rick and Morty print for Gallery 1988. Rick and Morty if one of my favorite shows out there and definitely aligns with my sense of humor. 
I  love the array of creative alien characters they squeeze into every episode, so i tried to squeeze in as many as i could  into my poster, as well as some other easter eggs for the observant fans.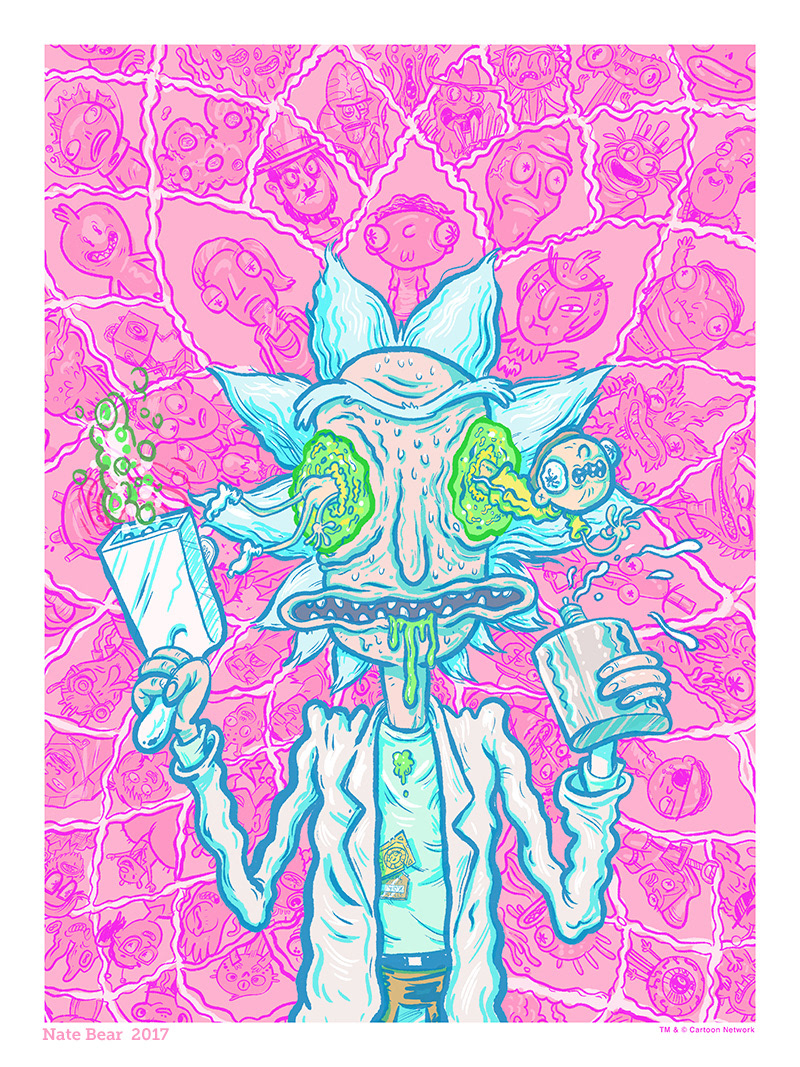 Above are some of the working files for the final art, including drawing steps from sketch to finish, the background and foreground isolated, and some colorways I was experimenting with for the variant edition.